It is a common mistake among software development companies to assume that, because your product is good, your client will be content. Not much can beat the customer satisfaction that is the result of a well-designed product…but a lot can undermine it. Even if you follow the Agile methodology for product development and frequently get customer feedback for new features, you still need nimble product support to evolve your software and keep your customers happy.
No matter what the reason is behind a software bug or a technical issue, users that are frustrated with your software are really frustrated with you, because you have not done enough to address the problem. This is what makes customer support so vital. It is not a separate part of your business to which you can give varying degrees of attention; it's an integral part of every single product you release. To your customers, it's a very real indicator of how much you value them.
At Targetprocess, we develop a visual and customizable software tool for Agile project management. We pride ourselves on the efficacy of our product support — its effectiveness is easily evidenced through all the feedback we get from clients. Check out this discussion about user experiences at Quora.com, where more than one of our clients praise our support team (thanks everyone!):
"There is a very well ran forum for requesting new features and I'm proud to have to posted some ideas that have been incorporated into the product. The support staff are fantastic, with live chat support available during office hours. I cannot find 1 negative thing to say about this product."
"The support is fantastic both via the live chat and from the dedicated account team. The product looks great and is always being updated — we have even contributed solutions for project processes into the solutions gallery."
Not only is @targetprocess an amazing product, their online support is, frankly, the best there is. @mdubakov you have one hell of a team!

— Ed Pearson (@edwardpearson) May 8, 2015
Why are clients so keen to share their experiences with our product support team, when contacting them means there was likely some sort of problem in the first place? Our support manager Sergey Gnedin believes that, among other things, customers just aren't used to being treated like they're that important in their previous experiences with customer support.
"I guess they are just not used to the fact that every ticket, email or even a comment to the guide is replied to. The response time is one business day, which is quite good among competitors and very good in general — you do not expect a reply for every ticket from some of our larger competitors for example. Also almost none of our competitors have the live chat support, which is certainly a main source of excitement. When we're online, users get instant and effective replies."

In less than an hour…
A rapid response is a gold opportunity for turning a customer's frustration into appreciation. However, if a customer contacts support and has to talk to three different specialists, then they will rightfully feel a little irritated. That is why Sergey believes it is so important to have independent, knowledgeable and capable employees manning the helm.
"We do not separate support levels or tiers, as many others do and we do not transfer a person from one department to another. The first person they encounter is able to answer almost any question: from high level Agile/business questions to very technical stuff. We spend a lot of effort on knowledge sharing: every week someone from our team writes a knowledge sharing digest with all the recent information that could be useful."
The people you choose for the job must have a strong technical background, yet at the same time be friendly, communicative, and good at understanding problems from another's perspective. It's definitely not easy to find the right people for the job, but Targetprocess founder Michael Dubakov believes that there are three values that are especially important to look for in potential team members.
"We decided that we didn't want to make just another piece of software, but a product that's the best in the world of its kind. For that to happen, we needed to create the best working environment and put together a team of the best people. We identified 3 core values: passion, humility and trust. These are the fundamental things that without greatness will not happen."
These three core values are especially important for your support team. They have to be passionate enough about your product to want to improve it. They must be humble enough to accept that every single bug or technical issue is really a problem on our end; even a user error indicates a UX problem that should be forwarded to the team and solved. Only then will the customer trust that when they do encounter an error, we will be there to fix it, both expediently and politely.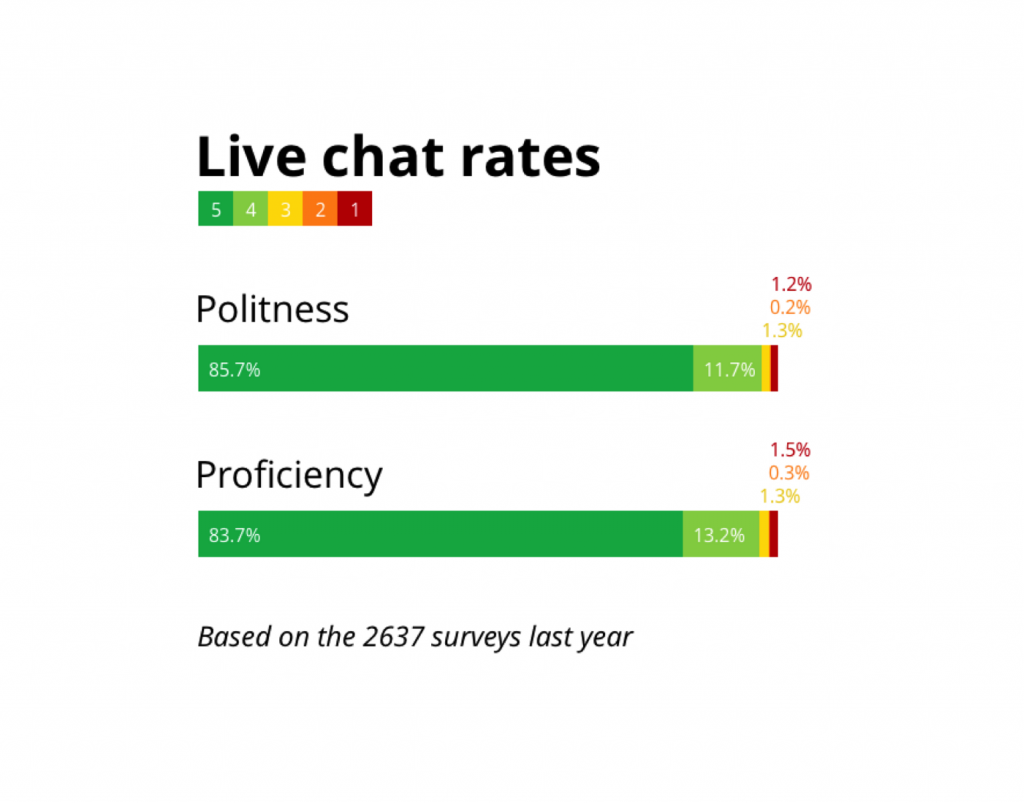 After you've put together the right team, you have to stay proactive in keeping them sharp. "Agile" is not commonly used in terms of customer service, but our support team does rely on some basic Agile principles. Our process is not static, it evolves with new challenges and the feedback we receive. We also regularly hold retrospectives to fine-tune our support process. Everyone from the support team can submit a subject to discuss.
Some support strategies can shift depending on how independent your company's employee structure is. One example of this is the use of individual metrics (or KPI's) — something Sergey believes would undermine Targetprocess support. Metrics for the entire team are okay, but they must be built around the customer's satisfaction.
"I do not believe in using individual KPI's and metrics to measure support staff performance. In my humble opinion, as soon as they are enabled people will be focusing on meeting the KPI's and not actually on doing the job in the best way: taking easier tickets that are likely to be solved fast. Who would really want to take a difficult ticket and dig into the root cause of the customer's problem when you'll get a bonus for sending a link to a guide and closing the ticket?"
What we also find helpful is to ensure that customers are not just sold a solution; they are an active part of the solution. Features like Live Chat ensure that clients stay happy and engaged. An active Targetprocess community as well as the Help Desk module within Targetprocess help make it easy for clients to give feedback and ideas to ensure that Targetprocess is their software — we simply manage it.
Let's summarize. To maximize the efficiency of your product support and keep your customers happy, make sure that you:
Incorporate Agile principles into your product support. You support process should always be evolving based on the feedback and changing requirements of the customer.
Put a smile on your support team! Place a special emphasis on hiring individuals who are both social and technical.
Do not force a strict process on your support team, let them define their own process based on what is best for both the customers and company.
Enable education and encourage knowledge-sharing among team members. If possible, put your support team next to your development team for easy communication.
Do not separate your support structure into tiers. Team members should be knowledgeable about your product and able to answer any question independently.
Do not use individual KPIs to judge your team. Team members should be focused on the needs of each customer rather than on meeting individual requirements. Metrics for the whole team, however, can foster teamwork.
Share customer ideas and feedback (both positive and negative!) with the whole company and make sure it influences the product roadmap. An active forum about your software will in turn help your product support evolve with your client's needs.
You must be patient, polite and willing to go to any lengths to completely solve your client's problem. Never lie to your customer and never make them feel foolish.
Make it easy for your customer to reach you. Support every channel of communication you can — email, live chat, forums, whatever your client feels most comfortable using.
Sure, the work is stressful, but try to have some fun! Having a relaxed and open work environment will have a significant positive effect on customer interactions.